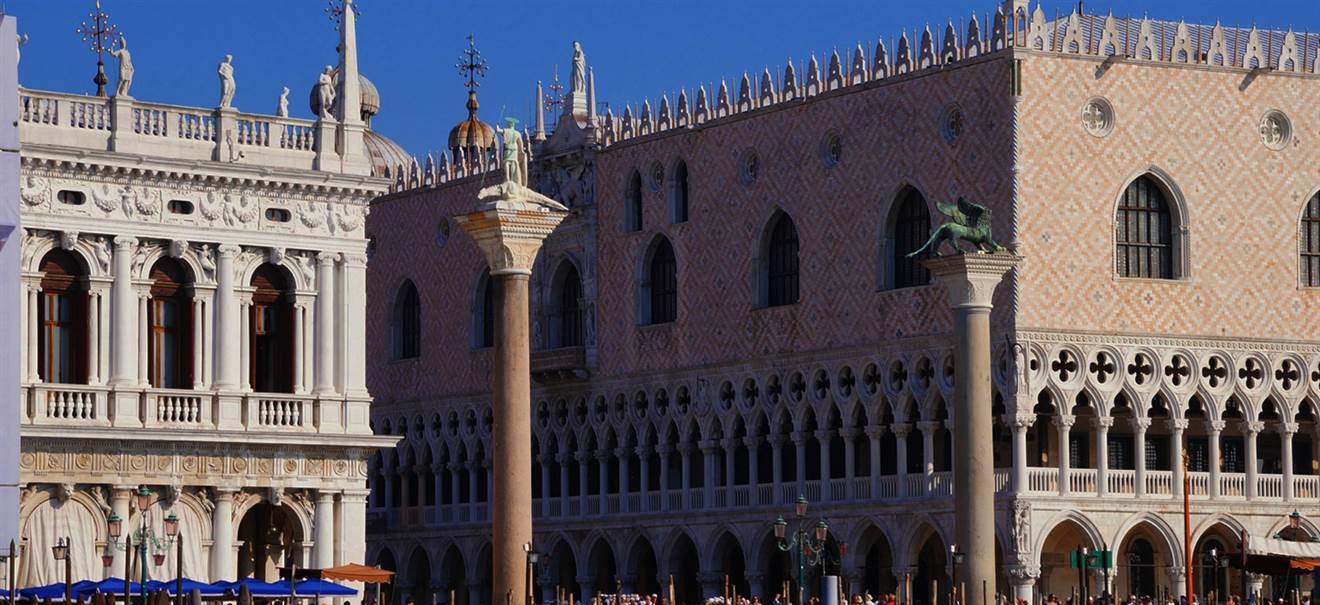 Doge's Palace and the Secrets of its Prison
To product
During the Magnificent Doge's Palace tour in Venice you will be accompained by our expert guide during an hour walking tour inside the Doge's Palace, "Palazzo Ducale" in Italy.
The Palace is a magnificent combination of Byzantine, Gothic and Renaissance architecture, in the heart of Venice. Once the residence of the Doge, the elected ruler of the city, and his counsellors, it became the centre of the Venetian Empire and the seat of the Government. The Doge's Palace was opened as a museum in 1923.
Listen to our informative guide as you pass through its lavish chambers, you will be astonished by the stuccoed halls which display hundreds of masterpieces by Tintoretto, Titian, Veronese and Bellini.
Hear about the different roles played by the Doge and his counsellors, be entertained by our informative guide and learn about the history of the Venetian legends as you walk through the eerie, narrow passageways towards the prison cells and the famous Bridge of Sighs. Learn about the prisoners and of course, Casanova, perhaps Venice's most famous and intriguing escapee.
Inclusions:
Highly qualified English-speaking guide
Personal audio system
The skip the line ticket to the "Doge's Palace"
Guide has microphone
Meeting point: Under the clock tower , in front of the YEX office, Saint Marks square assistants with signs TOURIVE TOURS
Duration: 1 hour
Departure time: Daily at 10:45h.
Please note:
Guide has microphone during this tour.
Comfortable shoes recommended.
If you wish to spend more time inside the Doge's Palace independently after the tour your museum pass will allow you to do so.
Children under 2 years participate for free.